Testimonials
"For the past 20 years my husband and I have moved nine times because of his career. On each of these occasions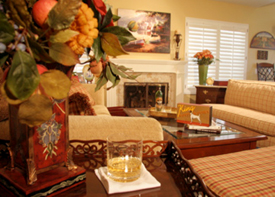 we consulted with Peggy before making any changes to our new home. Every time she helped us to achieve the vision we had. We highly recommend Peggy as an interior designer. She is a person you can trust and always count on."
Richard and Nanette Hainline
Murrieta , California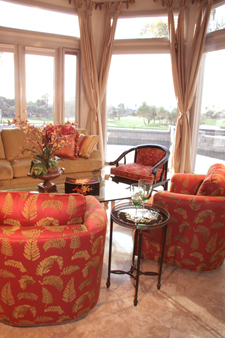 "Peggy used her expertise with color and fabric to transform my home into a comfortable, yet elegant place. She helped me choose beautiful flooring, rich wall paint colors, gorgeous and durable furniture fabrics and reasonably priced accent items. Everyone who comes to my home wants to know who created it? She and her associates have been a joy."
Lyn Barnum
Monarch Beach, California
"Peggy Mullarky is an amazingly creative designer! She is extremely talented, honest, hardworking and resourceful. She has the ability to make the process of design and installation seem effortless. She brings things in on time and on budget, plus her suppliers & associates are top notch. I highly recommend Peggy. She is a joy to work with!"
Kris Patton
Laguna Niguel CA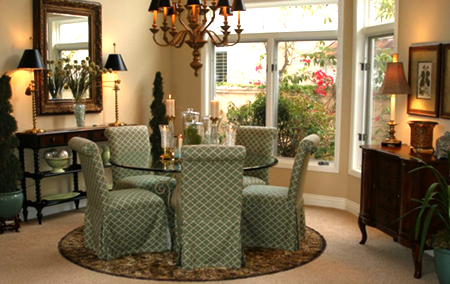 "Peggy has been wonderful to work with in the remodeling of our home! She is a very creative designer! She always has the client's personal style and personality in mind. My husband and I are delighted with our newly remodeled home! We will continue to work with Peggy to fill our home with new ideas!"
Randy and Kristin Verdieck
Laguna Niguel, California